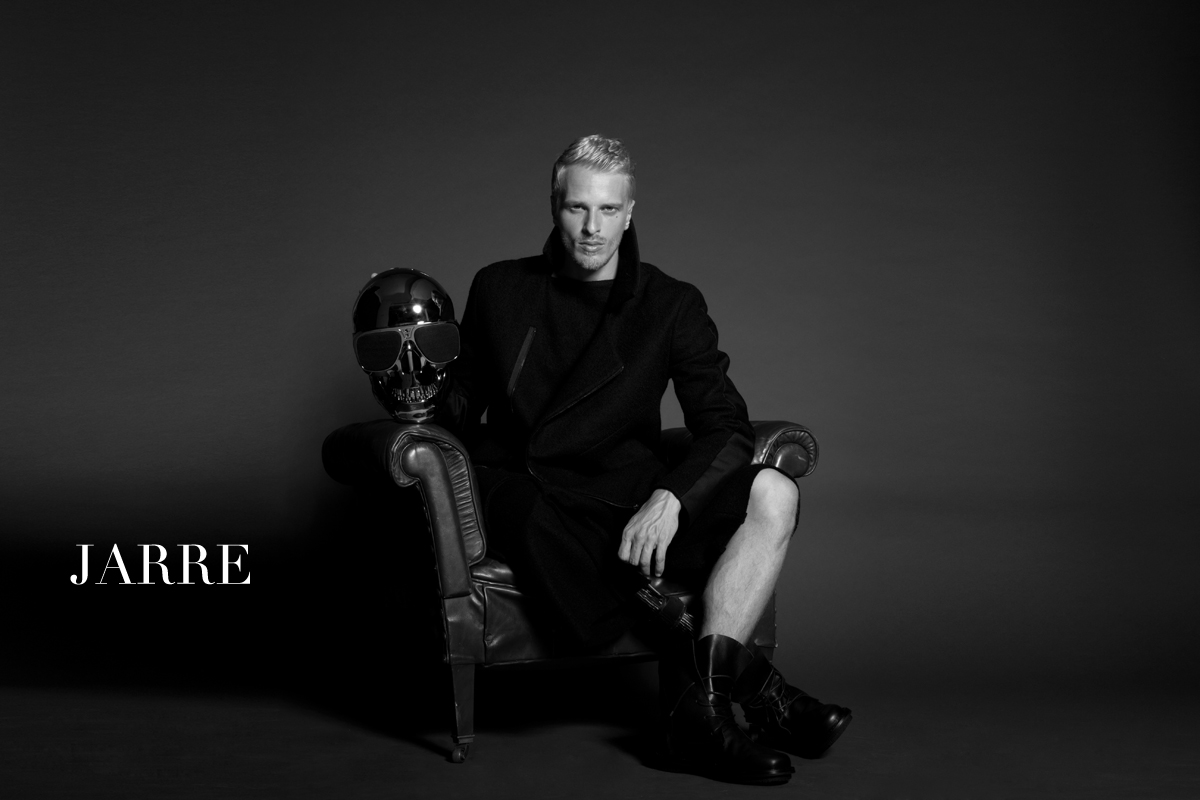 I was honored to develop and organize the first campaign of Jarre Technologies a company which produces elaborate mobile design soundsystems. The company was founded by the legendary Jean Michelle Jarre. I really wanted to create a very sleek campaign setting to have enough space for the shown products. I asked Paul James Hay to shoot the Campaign because I knew that Paul is always a sure shot and he is one of the few photographers who knows how to get me to the perfect shot like ten years ago when he shot me for the first time.
I immediately had the campaign picture in mind when I talked to Jarre Technologies the first time. I wanted to create the story of a modern-digital landlord who is accompanied by his technology dogs like they where going to hunt for the perfect sound.
We also had two TV-teams (RTL & Sat.1 )  and some magazines at the set who were there to report about our new project. It was a bit stressful to give several interviews during the shoot, but at the same time I was so proud and happy that my first campaign creation got accepted so well and got such big media attenchion.